Our People
.
Pumpkin PR Inc. is an award-winning Edmonton-based boutique public relations and marketing company that believes in BIG ideas. We bring more than twenty years of strategic communications planning, public, media and community relations experience to the service of selected clients across Canada.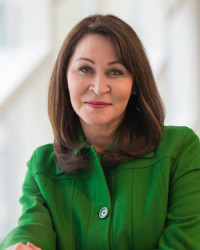 Holly is all about ideas and her experience as an Associate Vice President at Weber Shandwick provided her with extensive communications experience across a variety of sectors prior to launching Pumpkin PR Inc. Holly has a strong national reputation with industry colleagues, media and thought leaders and she has created and directed award-winning consumer and public awareness programs. She has a demonstrated ability to manage large projects and bring diverse stakeholders together toward common goals.
Holly has successfully directed all facets of planning and implementation of media programs for major national and international conferences and events including Commonwealth and APEC Finance Ministers' meetings and has consistently impressed clients with her unwavering professionalism and commitment to results.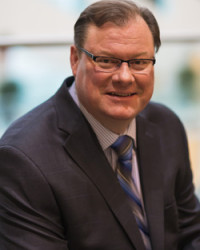 Aaron Murzyn, MCS | Edmonton
.
With a broad base of experience in communications consulting and agency-based public relations, Aaron brings diverse communications consulting experience as a principal of Pumpkin PR.
His interest in stakeholder relations can be traced back to his time as a Member's Assistant and Special Assistant for two Saskatchewan Members of Parliament. Clients frequently remark on his keen insight and ability to drill down to create stories that resonate with audiences. Aaron brings that talent to his management of programs – from smaller-scale local initiatives to large, multi-stakeholder teams including a multi-year traffic safety initiative for the Government of Alberta.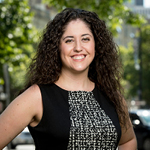 Lisa Bernstein | Winnipeg
.
Lisa Bernstein is a passionate communicator, with a powerful combination of agency and client-side experience. Her enthusiasm and experience in the industry is evident by her creativity and thoughtful leadership she brings to her projects and clients.
Throughout her career she has focused on planning, managing and implementing strategic public relations campaigns, special events, building strong relationships with media and creating and executing successful events for clients.
Lisa has an extensive background working with a variety of clients from non-profit organizations to business and consumer products and services. She also has an in-depth understanding of the ever-evolving new media landscape, staying on top of industry trends and techniques. Her awareness allows for innovative approaches to optimizing local, regional and national visibility and generating relevant media attention for her clients.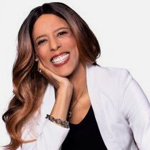 Caroline Lavallee | Montreal
.
President + Communications Consultant
Having worked in organizations of all sizes and being an entrepreneur herself, Caroline understands the business objectives and imperatives of companies and entrepreneurs.
She has more than twenty-five years of experience in strategic consulting and in external and internal communications in a variety of business sectors, including insurance and financial services, aerospace, architecture, agri-food, food and health, in particular. She is also a certified trainer , in addition to being a spokesperson and speaker. Very involved in the community, she sits at the table of various boards of directors and committees.
She is a graduate in human resources management (HEC), in public relations (UdM) and has a university education in instructional design and adult education (UQÀM).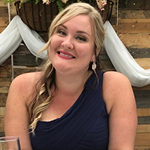 Vanessa Kemp, owner of Vanessa Rochelle Design Inc., has been passionately creating for many organizations and companies. Vanessa comes with a background in design, marketing, and brand as well as communications and digital media. She has extensive experience working in the aviation, tourism, real estate, not-for-profit and agriculture industries. Her award-winning designs have been featured around the world.
Vanessa is an aviation enthusiast and world traveller and is passionate about the people and relationships in her life. She is a curious person, usually researching topics from growing plants to new recipes to understanding different personality types.
Email: vanessa@vrkdesign.com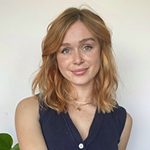 Heather enjoys the creative and story-telling aspects of marketing and public relations.  She chose to study these fields to help her pursue a career that will allow her to explore her creativity while benefiting and inspiring those around her.  Some of her areas of interest include content creation, social media marketing, event marketing, and event management.
In the spring of 2021, Heather completed her commerce degree from the University of Alberta, majoring in marketing and minoring in management.  She is currently a student at MacEwan University, where she is working towards obtaining a public relations diploma by June 2022.
She is passionate about sustainable living and the environment.  In the summer months, she takes any opportunity to be outside, whether it be camping, hiking, gardening, or just going out for walks through the river valley's many trails.  Heather took up sewing as a quarantine hobby and enjoys making unique clothing pieces for her and her friends!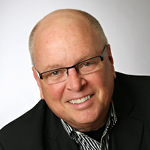 Jim Warrington | Toronto
.
Jim Warrington is a business strategy and marketing communications consultant with experience in organizational leadership, marketing, communications, PR and Board level volunteerism. In his career, he has created businesses, worked internationally in business development, led teams in groundbreaking projects and created brands. He is known as a "spark plug" in creating market momentum and has advised over 200 brands in 26 categories.
He has been an executive in public relations, advertising, tourism and travel, not-for-profit and industrial marketing, working for such organizations as the National Advertising Benevolent Society, Fantail Communications, Hill & Knowlton, McKim Advertising, VIA Rail and DuPont Canada.
Jim is past Board Chair at ABC Life Literacy Canada. He is the co-founder of Marketing Hall of Legends of Canada, and has been President of the American Marketing Association – Toronto Chapter.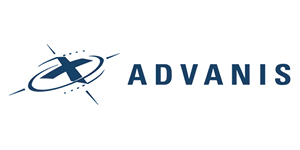 Advanis | Edmonton. Toronto. Montreal
.
Advanis is one of Canada's most innovative data collection companies. The firm provides full-service market, social and consumer research with in-house capabilities including a state-of-the-art domestic call center, focus group facilities, leading-edge IVR and web based-survey engines, and an enterprise-class online reporting platform.
The Advanis team includes skilled qualitative researchers and moderators with a wide breadth of industry experience in both private and public/not-for-profit sectors. In addition to its head office in Edmonton, Advanis has offices in Waterloo and Montreal.
To launch Motive Financial's Savvy Saver account – a "no catch", 2.8% interest rate savings account – Pumpkin PR reached out to tap their expertise to discover motives and behaviours around aspirational savings. A national survey was conducted to collect demographics and life stage information, probe savings and account switching behaviour and find quirky outcomes for compelling media narrative. The launch of the new account was covered by key consumer and financial media including the Globe & Mail and the Canadian Press and generated more than 20 million media impressions. Requests to open Savvy Saver accounts exceeded capacity in the first 60 days. Sheena Stewart | Edmonton
.
Creative Associate Sheena Stewart has amassed a variety of communication experience throughout her career, including copywriting, public relations writing, editorial writing, research and media relations experience. Sheena has built her reputation on clear thinking, quick turnarounds and tight, seamless executions. She prides herself on getting inside the topic, and being able to understand and appreciate every nuance. In addition to creating press materials, brochures, print advertisements, multi-media advertising, direct mail pieces, outdoor executions and publications, she has also helped develop positioning lines, slogans and repositioning statements for many clients. Her portfolio includes work for clients in the education, telecommunication, forestry, petroleum, retail, non-profit and restaurant service sectors.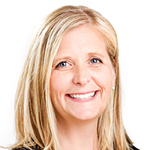 Michelle Magee | Toronto
.
Michelle Magee is a seasoned PR Consultant specializing in media relations – of all kinds!
Michelle is known for her strong knowledge of the media and her excellent relationships with reporters, producers, lifestyle bloggers and influencers. Michelle consistently places stories for clients with mainstream media outlets as well as trade and business monthlies.  Her creativity in pitching stories is matched by her commitment to delivering consistent and outstanding results.
Michelle develops and executes strategic and highly targeted media strategies for a broad range of clients – from consumer technology and personal finance to food and travel. Michelle has worked on both the corporate and agency sides of the business. She started her career with Hill + Knowlton Strategies (formerly Hill & Knowlton Canada) and then moved onto the corporate side for Encana. During her career, her clients have been among the best brands in personal finance, consumer packaged goods, technology, associations, health care, travel and home decor.
Selected Experience of Our Principals
.